School and Youth Programs - Skip Links
School and Youth Programs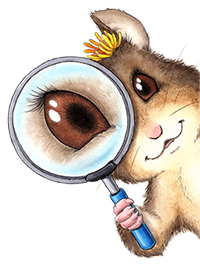 Enjoy a 30 minute activity led by our Education staff followed by 30 minutes of exclusive playtime before we open the Playhouse to the public! Developmentally appropriate activities focused on science, art, languages, and movement. Read more...
Self-guided visits to the Museum are scheduled year-round. Classes, labs, and outreach programs feature live animals and Museum artifacts, are offered in English or Spanish, and are correlated with the Arizona Academic Standards in Science. Read more...
Camp includes days of fun at Museum Explorers Summer Camp for campers entering grades 1-6. Camps are hands-on, minds-on day camps which will open your eyes to the wonders of the Sonoran Desert Region. Read more...
The Desert Museum Club Just for Kids Ages 6 - 12. If you or a kid you know is wild about the desert, a Coati Kids Club membership is for you. Read more...
Junior Docents receive detailed training on the plants, animals, geology and ecology of the Sonoran Desert Region and how to interpret (teach) it to others. Read more...
The Desert Museum is a great place to discover the natural world and meet scouts' learning requirements. We offer group admission rates to scout troops. You can also sign up for a Desert Discovery program or download our on grounds Scouts' Activity Guides to help make the most of your visit! Read more...
Coati Pups Preschool Programs are for children ages 2-5 who are wild about the desert. All programs include on grounds exploration, live animal encounters, a snack, and craft your child can take home. Read more...
Learn about the Sonoran Desert online with these fun web-based activities. Read more...