Volunteer Opportunities at ASDM
Thank you for your interest in volunteering with the Arizona-Sonora Desert Museum!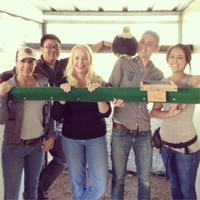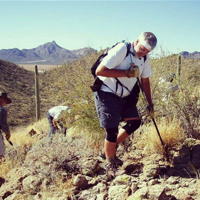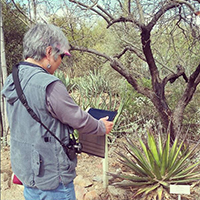 Volunteer Opportunities are available in the following areas:
Volunteer Description:

The 27th Annual Gala is the last weekend of April 2020. We are looking for help with our set-up, day of event help, and tear down for our annual fundraising event. Volunteers who assist with set-up would be moving large tables and chairs on the day before the Gala on Saturday, April 25th from 2pm - 5pm. Volunteers who sign up for day of event would help with the silent auction set-up on Sunday, April 26th from 10:30am - 3pm. Volunteers who sign up for event tear down would help on Monday, April 27th from 7am - 10am.

Benefits:

Volunteers gain knowledge in event operations, enjoy professional networking opportunities, and help a non-profit.

Requirements:

This job is very physical and requires lifting, bending, stooping, and reaching.

Current Openings:

Saturday, April 25th from 2pm - 5pm, Sunday, April 26th from 10:30am - 3pm, or Monday, April 27th from 7am- 10am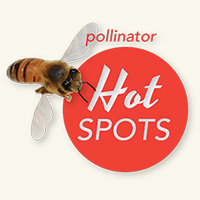 Volunteer Description:

Interested in helping the Desert Museum with an ongoing research project? Consider becoming a Citizen Scientists with our Pollinator Hotspots Program.

Benefits:

This citizen science opportunity is a fun way to contribute towards the identification of Pollinator Hotspots - areas of particularly high density across the Sonoran Desert landscape that provide essential resources for pollinators.

Requirements:

If you're interested in helping with this project, there is no need to submit a volunteer application; just visit the Pollinator Hotspots page for more information on getting involved!

Current Openings:

Flexible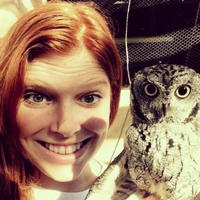 Volunteer Description:

Volunteers in this position assist with the daily care of animals in the Interpretive Animal Collection. IAC animals include: arthropods, reptiles and birds. Duties include (but are not limited to): cleaning animal enclosures, preparing animal diets, participating back stage at live animal theater demonstrations and tracking data based on animal observations.

Benefits:

This is a great opportunity to gain hands-on experience, working with live animals in captivity.

Requirements:

Applicants must be at least 18 years of age to volunteer with the animals. Applicants must be able to make at least a 12 month commitment, volunteering once a week for a full day (7:30am-3:30pm). Applicants must have the ability to bend, kneel and balance while performing a variety of tasks; they should be able to work outdoors throughout the year and lift up to 25 lbs. For the safety of the animals, applicants must be able to think quickly in demanding situations and communicate decisions related to animal needs. Applicants should have a clear understanding of the boundaries related to animal interactions.

Current Openings:

Tuesdays (7:30am - 3:30pm), Wednesdays (7:30am-3:30pm), Thursdays (7:30am - 3:30pm), or Fridays (7:30am - 3:30pm)
Volunteer Description:

Packrat Playhouse Volunteers will help facilitate informal learning in a dynamic family-driven play space inside the Arizona - Sonora Desert Museum's newest exhibit Packrat Playhouse.

Benefits:

Packrat Playhouse Greeters welcome visitors and provide an orientation to the exhibit. Greeters will also be trained to engage families through science based games and activities and interpret the ecology of the Sonoran Desert, primarily as it pertains to packrat behavior and interactions with other animals and plants. Greeters work with children of all ages, use and expand upon public speaking, customer service relations and interpretive skills, while working in a fun, informal educational setting.

Requirements:

Applicants should have a passion for working with children in non-traditional educational settings. A positive and upbeat attitude. Applicants should be willing and comfortable to stand, bend and squat for the shift. Volunteer commitment is for a minimum of 5 months.

Current Openings:

Wednesdays, Thursdays, Fridays, Saturdays, or Sundays for 3 hour shifts: 10am-1pm, 11am-2pm, or 1pm-4pm.
Volunteer Application Form
If the position aligns with your interests and availability, please fill out the following form:
If you're having trouble accessing the online application, please print this application form (PDF) and mail it to Volunteer & Internship Programs Supervisor at: 2021 N. Kinney Road, Tucson, AZ 85743.
If you have any questions or need additional information, please don't hesitate to call the Volunteer Programs Supervisor at: 520-883-3071.