Sonoran Desert Conservation Award — December 9, 2016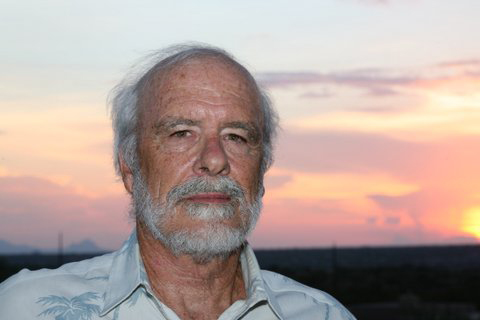 We are pleased to announce the winner of this year's Sonoran Desert Conservation Award, Dr. William Shaw, Professor of Wildlife and Fisheries Science, in the School of Natural Resources and the Environment, University of Arizona. Bill's research interests combine biology and the socio-political dimensions of wildlife conservation. He has published widely on topics that deal with the effects of urbanization on wildlife, protected area management, and sustainable marine fisheries. He has also worked on studies involving relationships between protected areas and local people in developing countries.
Bill has directed research addressing biodiversity conservation in the Sonoran Desert region for more than 40 years. In the early 1980s, Bill and his students mapped the important wildlife habitats in the Tucson Metropolitan Area and this map was adopted by Pima County as a framework for developing zoning and planning policies to protect biodiversity in the region. Beginning in 1999, he served as Chair of the Science and Technical Advisory Team for Pima County's Sonoran Desert Conservation Plan. This nationally acknowledged, award-winning comprehensive land use and multi-species habitat conservation plan covers over 9,000 square miles in southern Arizona.
Bill's work on conservation of the Sonoran Desert's biodiversity spans both sides of the border. Working with graduate students from Mexico and other Latin American countries, Bill has coordinated studies ranging from wildlife habitats in the Colorado River Delta to marine fisheries in the Gulf of California. Importantly, many of the graduate students who worked on these projects at the University of Arizona are now successful conservation biologists in Mexico, where they are actively contributing to conservation efforts in their positions with universities, conservation organizations, and government agencies.
Bill fully retired from the University in 2016 but he continues his contributions to conservation biology through his involvement with the Desert Museum's Science Advisory Council and work with other conservation organizations in the US and Mexico.
The Sonoran Desert Conservation Award is given every 1-2 years to recognize individuals whose work has had a significant impact on conservation in the Sonoran Desert region. The award will be presented at a special session of the Art and Conservation Symposium, 4:00 to 7:00 p.m., Friday December 9, 2016. The session, "Crossing Borders: the Art of Conservation" will feature Jorge Torre, co-founder of Comunidad y Biodiversidad and Rick Brusca, ASDM Executive Director Emeritus, who will reflect on the craft of conservation on both sides of the border, and Dr. Shaw's contribution to developing the tools we use today.
Schedule of Events
4:00 p.m. — Welcome

4:15 p.m. — Crossing Borders: The Art of Conservation

Jorge Torre, Executive Director, Comunidad y Biodiversidad, A.C.
Rick Brusca, Executive Program Director, Emeritus, ASDM
The practice of conservation requires crossing disciplinary, social, political, philosophical and physical borders. Jorge and Rick will share their perspectives on the art of conservation in Sonora and Arizona, and the artistry that enabled Dr. Shaw to accomplish so much for the Sonoran Desert on both sides of the border.

5:00 p.m. — Presentation of Award – Craig Ivanyi

5:15 p.m. — Conservation without Words: Our Relationship with Art and the Wilderness: an Introduction to the Artists for Conservation Exhibit

Murray Phillips, Canadian Artist, ASDM Art Institute Visiting Artist and Instructor, Artists for Conservation Trustee

5:30 to 7 p.m. — Reception in Ironwood Gallery
Please RSVP for this event: